Anamaria Oprea was born in Romania, in a very modest family in which she worked hard from an early age. Her dream was to become a doctor, but her parents did not have the money to pay for her education. However, today, Ana does not regret the things that did not happen. On the contrary, she values her childhood because her parents taught her that with hard work and discipline she can achieve everything.
When she decided to leave her country, Ana did not do it only for material reasons. She made the difficult decision to leave everything she knew until then in search of better circumstances to raise her children, but also in search of a new career in which she would finally find herself.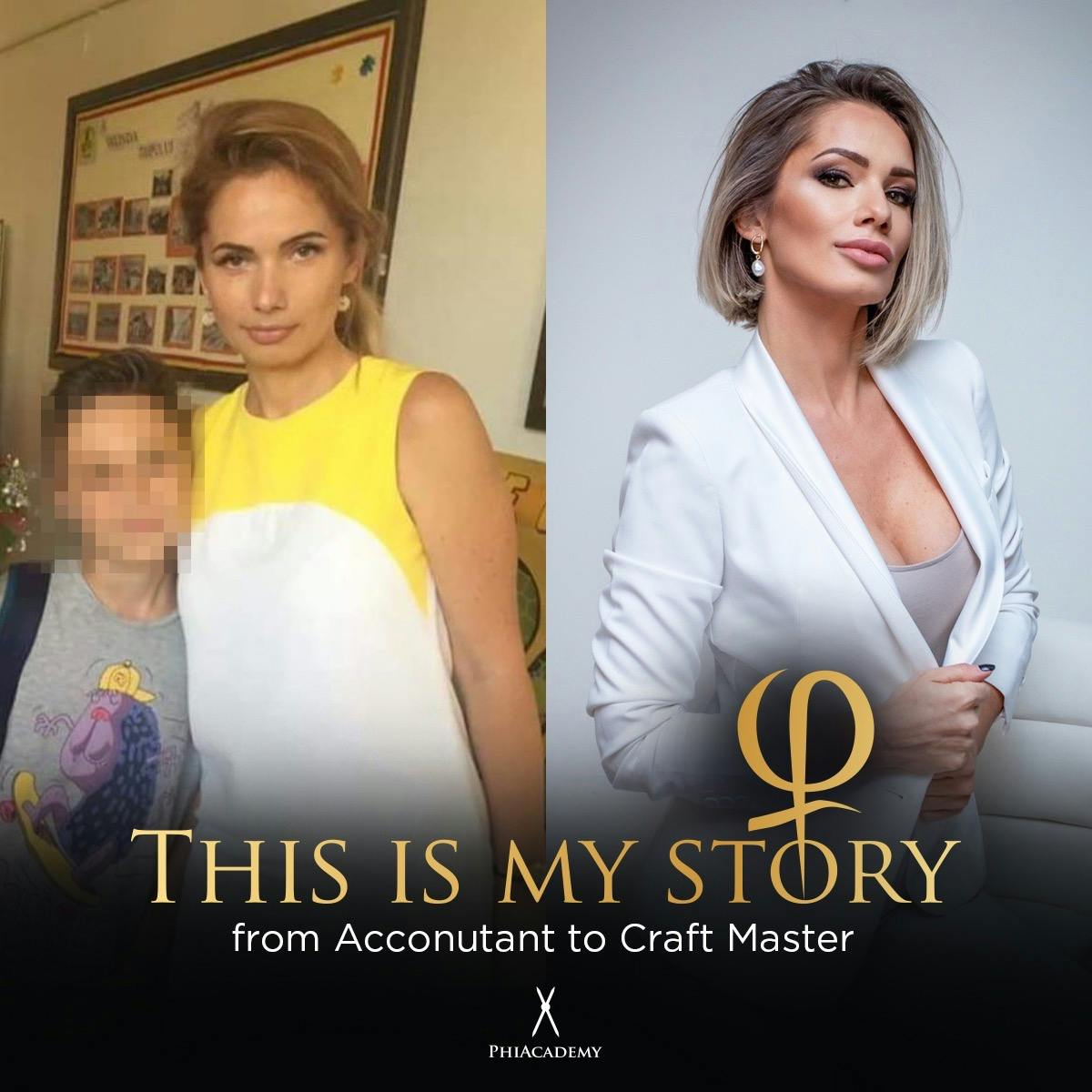 I want to draw eyebrows
From the very beginning, Ana believed that drawing eyebrows was her future. Her journey was not easy, and many people did not believe that she would succeed. However, it gave Ana extra strength to make her dreams come true.
In beginning, Ana took a loan from a bank to enroll in a course with Zlata Kicin. "When I was a Student, I didn't have the Craftmaster app. Students who enroll in Phi Academy today are very lucky to be able to use this great learning application," Ana explained.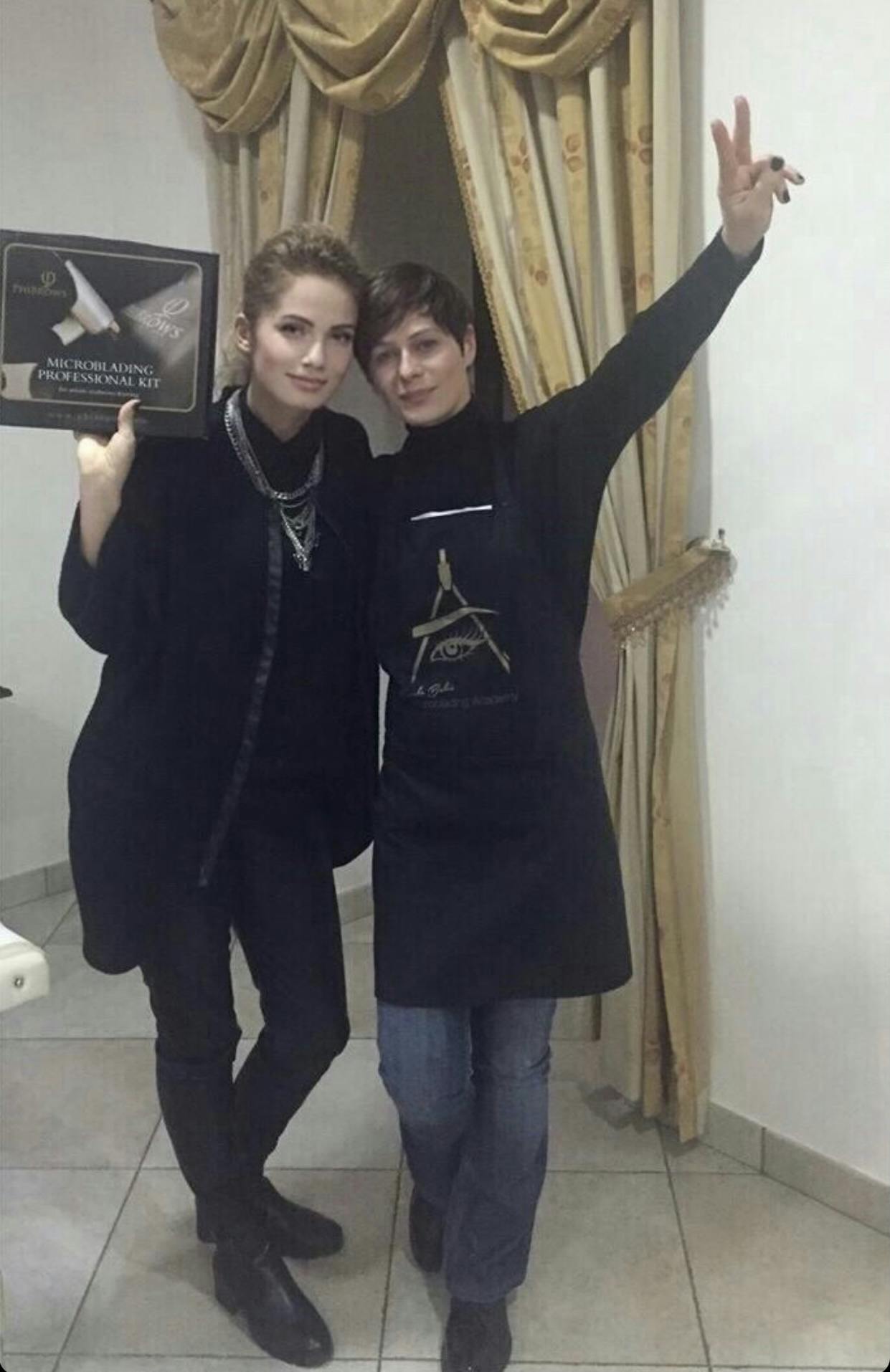 She met Branko Babić in Belgrade, at the Masterclass. As she admits, she still remembers that moment: "I approached him and said hello, I'm Ana Oprea, to which he replied that he was following my work and that he was very glad to finally meet me live." It was also the official beginning of successful cooperation that still lives.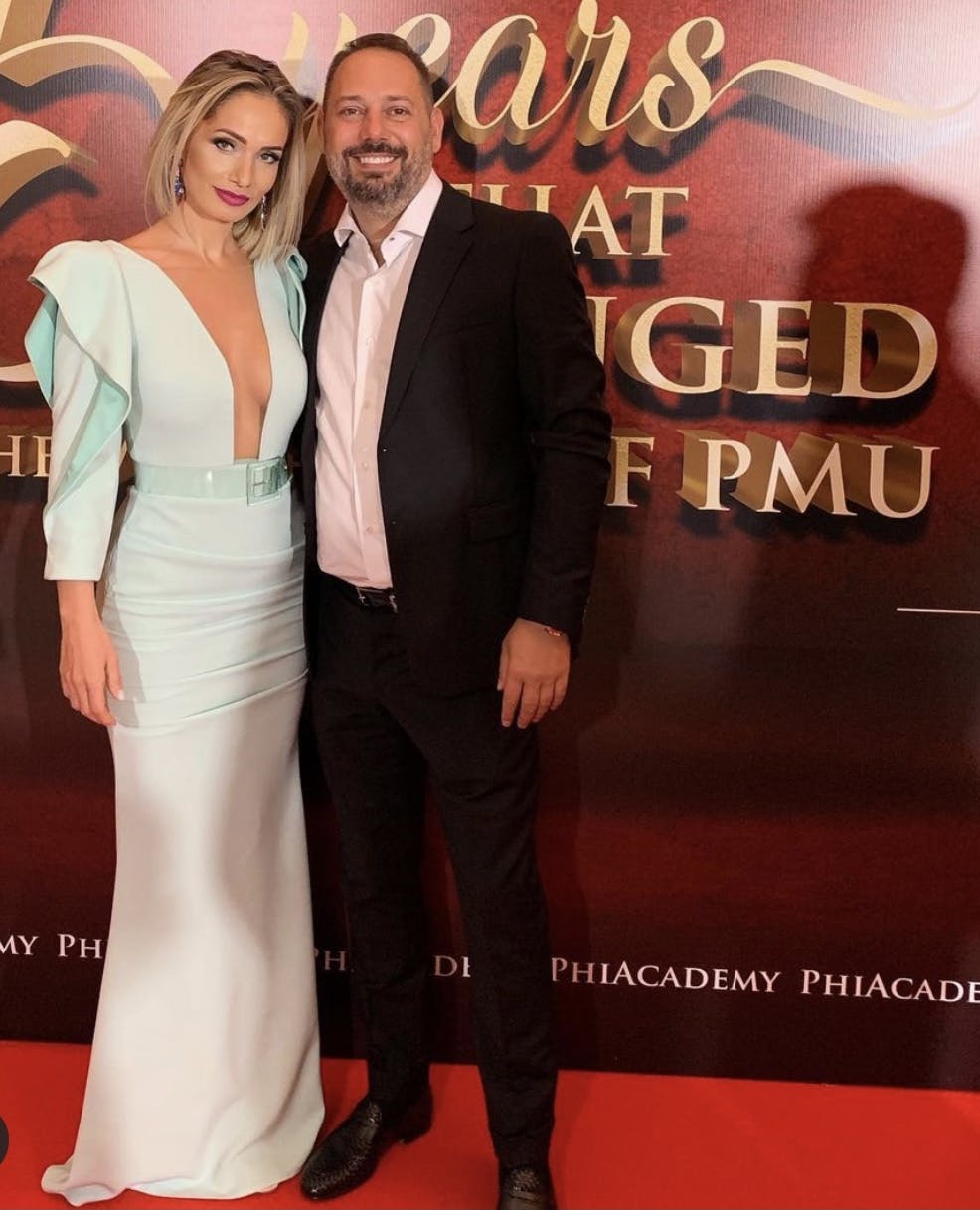 A surprising, new beginning
Most people generally decide to change their lives radically when nothing goes according to plan. With Ana, things went a little differently. Ana left her country at a time when she was among the top 10 Microblading Artists in Romania. People came from all parts of the country but also from the surrounding countries to her salon. But deep down, Ana felt she could do more. And then she decided to do it.
When she moved to Madrid, one of the barriers was the language she didn't know at all at the time. As in everything else, Ana was persistent in mastering the language and today she still speaks Spanish fluently. Ana answers her students' questions every day, and as she herself admits, she insists on the importance of practicing skills every day because she believes that it is the only way to improve your life and career.
Thanks to her own hard work but also the excellent results of her Students, Ana became very popular in Spain in a short time. After becoming the best Microblading Artist in Spain, Ana started lecturing all over the world, from Thailand to Netherlands, with Students still waiting for her workshops.